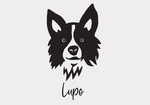 Vorrei Italian Hampers is more than just an online hamper website. Built on a passion for authentic Italian food, culture and Mediterranean-style healthy living, we're a business founded on core Italian values.
Located in Saffron Walden in England, Italian Hampers is a family-run, Anglo-Italian company. Our hampers, and the products found inside them are unique and authentic: you probably won't find themf in your local supermarket or in an Italian one!
Here's an introduction to the team:
To help you get to know us a little better  - we've compiled a list of the five pillars that Vorrei Italian Hampers is founded upon. Read on to find out a little more about us and how our values translate into delicious, quality products for our customers.
1. Italian culture
At Vorrei Italian Hampers, it's not just Italian products that we want to promote but Italian culture too. A company based on many traditional values, including cooking from scratch with simple, healthy ingredients, our hampers reflect our core values. This means creating hampers bursting with ingredients that we know can be used to cook a delicious, healthy meal, to be enjoyed with your family or to give to a loved one.
2. Slow food movement
Founded by Carlo Petrini, the Slow Food Movement began in Rome in 1986, when McDonalds threatened to open in the city. Aghast at the thought that fast food could infiltrate a culture based on slow cooking, long family dinners and natural, healthy ingredients, Carlo campaigned (successfully!) against the opening with a protest involving bowls of pasta!
The philosophy of slow food: 'good, clean and fair food,' is what we at Vorrei Italian Hampers support and is the opposite to the concept of fast food. As with the Slow Food Movement, we believe that food should be created with care - sourced from healthy animals and plants and from harvests that are eco-friendly. It is these sort of products – those made with love and attention, that you'll find in our hampers.
3. Supporting small businesses
Supporting small Italian businesses, farmers and products that would have disappeared without the passion of the producers, is one of our key aims. Avoiding mass producers, we seek out small businesses in different regions of Italy who are passionate about the products they produce.
These include:
Donna Elvira Modica Chocolate
Modica Chocolate, one of Sicily's best kept secrets, is a delicious, crumbly chocolate made in Modica, a south-eastern town in Sicily. Our producer, Donna Elvira, is an award-winning, family run company founded in 1999. Just one of few producing the traditional Modica chocolate, this chocolate is flavoured with Bolivian Mirror Salt. So delicious, it even won a Gold Medal at the 2013 Chocolate Awards!
Agrigenus San Marzano tomatoes
San Marzano tomatoes are said to be the best canned tomatoes money can buy! Italians love these little tinned tomatoes so much that they were awarded a "protected designation of origin" (PDO) status.
Cenzino Organic Extra Virgin Olive Oil
A staple ingredient in any Italian cooking, our producer Giovanni Marvulli's 'Cenziono' extra virgin olive oil comes from Matera and is a multi-award winning, organic oil.
 4. Hand-picked
In our Italian hampers, you'll only find products that we have tried ourselves and would recommend to others. Hand-selected, tested and approved, we only sell Italian produce that we truly love and would stock in our own kitchen cupboards. We know all of our suppliers personally and stock only the best quality products that are produced in keeping with our own values.
5. Organic and natural
Promoting organic food, and ethical farming is the final pillar of Vorrei Italian Hampers. In keeping with the Slow Food movement, our products are: chemical, additive, preservative and colourant free; and this doesn't only apply to our food! We're also passionate about sourcing organic wines, with our wines offering vegetarian, vegan and entirely natural options.
The concept of natural products also translates into the packaging itself. Since launching our business, we have cut the amount of plastic we use by 90% and now use only recyclable materials and packaging in our warehouse. This also means less plastic waste for you when you receive your order.
We hope that our five pillars mean that our Italian Hampers are a little different to others you might find online. Based on a passion for slow food, small producers, organic and natural products and a love for Italian culture, our Italian Hampers are made with consideration and love.